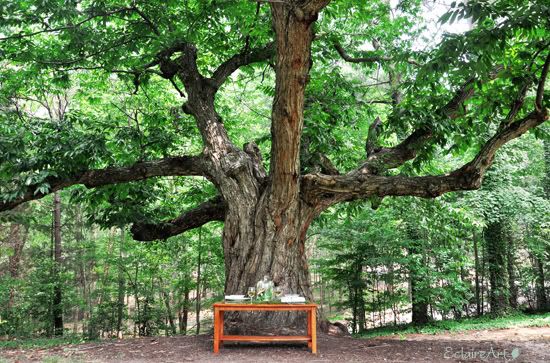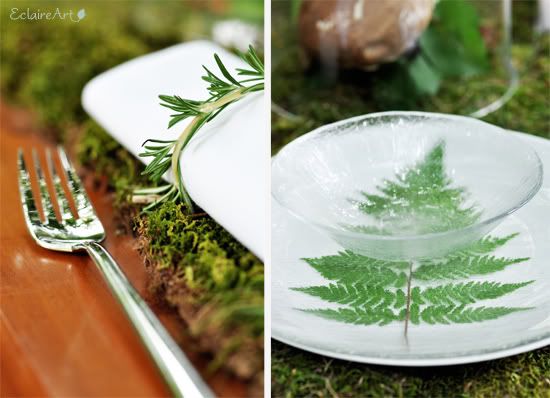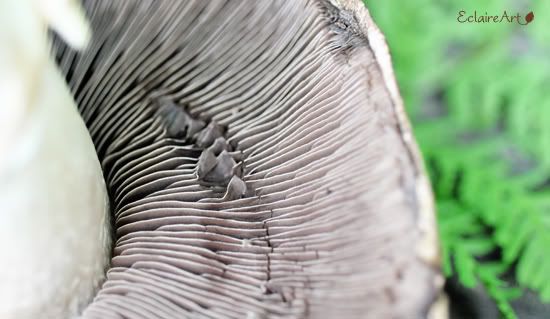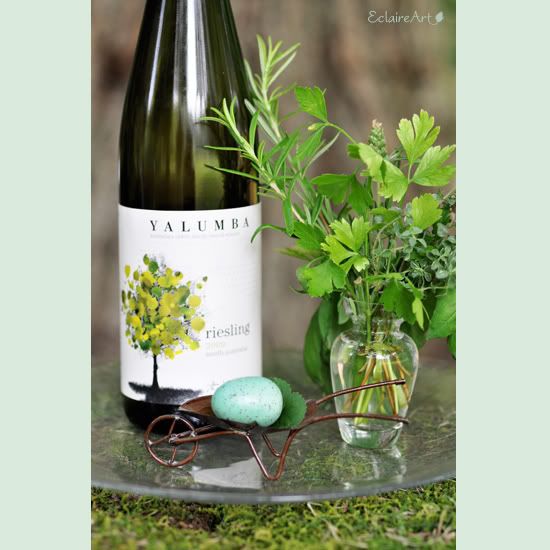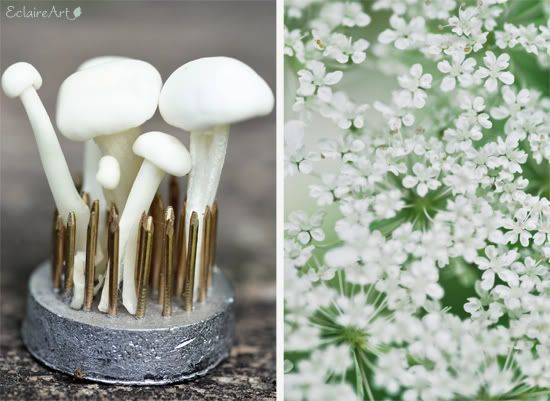 There is something both enchanting and romantic about the forest. I can think of few things more splendid than being surrounded by nature, the scent of the earth, and the calling of the birds. That tree... it was so spectacular that I needed to photograph it!
I had this idea for a table setting in my head for a while and finally decided to do it. This photo shoot was so much fun and my mum was a tremendous help! We actually lugged my coffee table out there in this crazy hot weather. I was in my parents' yard shoveling moss the day before...oh the things I do when I get my mind set on something! As we were driving to the spot to take photos, we were frantically looking for queen anne's lace flowers which had been growing abundantly on the side of the road. We planned on using them in the cloche arrangement. Finally, we spotted some next to a church. Amongst the flowers, we discovered little blackberries! It was as though God was leading us to this spot as the blackberries truly made the arrangement!
Are there any locations that inspire you?