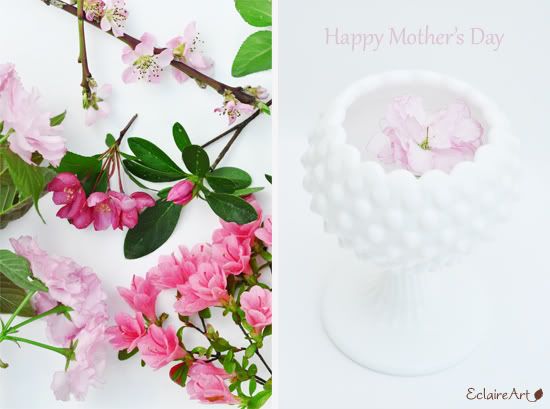 Mum adores flowers and milk glass!
My Mum is a phenomenal woman.
Let me tell you a little bit about her...
She has always been my mother, but over time she has also become one of my closest friends. Mum is a very kind, loving, and patient woman.
Her heart is pure and she is also extremely passionate about life. She is someone who always stands up for what she believes in and for what is morally right.
Much of who I am stems from my mother's influence. She has passed down her love of vintage items, flowers, cooking with fresh ingredients, and appreciation of other cultures. I think that we possibly have too many topics to discuss as evidence of our time spent talking on the phone together.
My mum has always been such an incredible supporter of my love for the arts and desire to pursue something creative in my career. Her encouragement has gotten me much farther than I ever could have gotten by myself. I know that she always has my best interest at heart and will be completely honest with me in every situation.
My dear mother, friend, and confidant... I have the utmost respect and admiration for who you are as a person. Thank you for being the best mother that a daughter could ask for.
I love you!