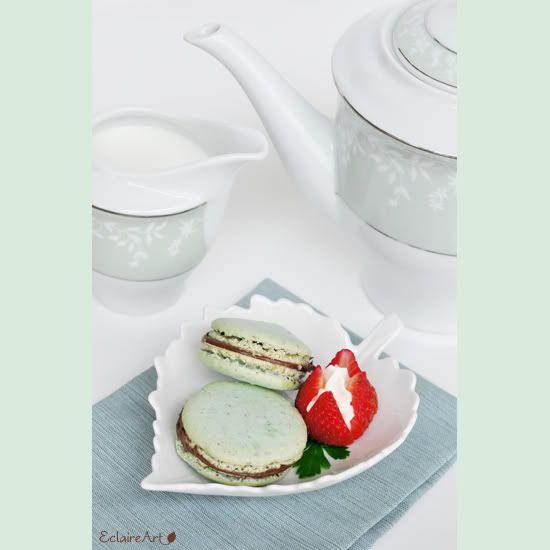 My best friend has just returned home after attending animation school in Ireland for the past two years. I am incredibly proud of Abby for following her heart and being so adventurous! This lassie is seriously talented and she has a bright future ahead of her.
Since a celebration was in order, we enjoyed a lovely tea party together. We sipped tea, we ate treats, and we laughed! Abby
made the spectacular macarons you see above. They were delicious and she was so thoughtful to make them my favorite color! She also brought back the gorgeous tea set from Ireland as a gift for me. The serene colors, the delicate foliage design.... does she know me or what?
As we caught up and reminisced, I felt a sense of pure joy. Special friendships like these are few and far between.
Abby's soul is filled with such kindness, generosity, and an intense enthusiasm for life!
She is a rare gem in this world and manages to radiate happiness wherever she is.
I will hold onto this friendship dearly for the rest of my life and I know we will be laughing over tea even when we are grannies some day!