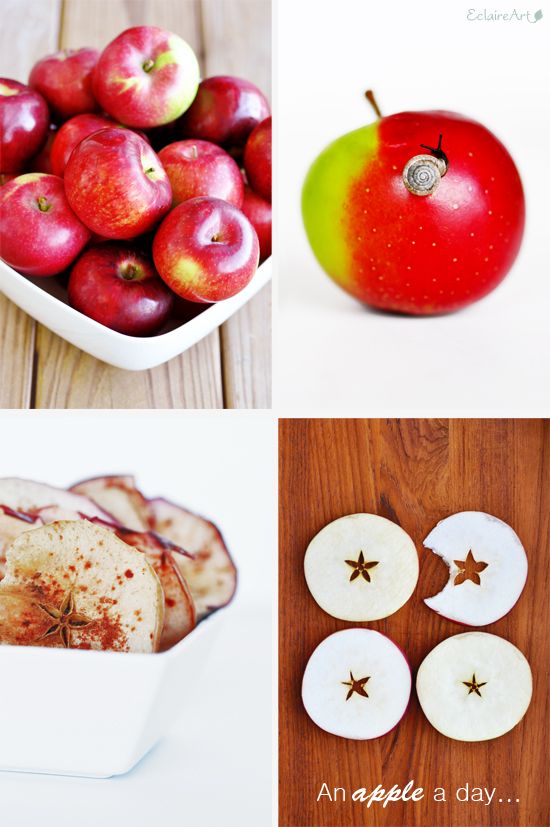 Corey's sweet Grandmother sent us an abundance of apples freshly picked from Vermont! It was a wonderful surprise when we opened the box and discovered these beauties.
The first thing I wanted to make were baked apple chips. They are so simple to create and require little ingredients. With the exception of the sugar, these are also a very healthy snack.
I must note that a mandolin slicer definitely would have made the cutting process easier (on my wish list for some day!).

I love the fact that each slice's star in the center is different and varies from apple to apple. Aside from the taste, one of the best reasons to try out this recipe is because it makes your home smell like fall! These chips did not last long before they were gobbled up. I think I will be making another batch soon...
Thank you so much for the thoughtful gift,

Mémère!