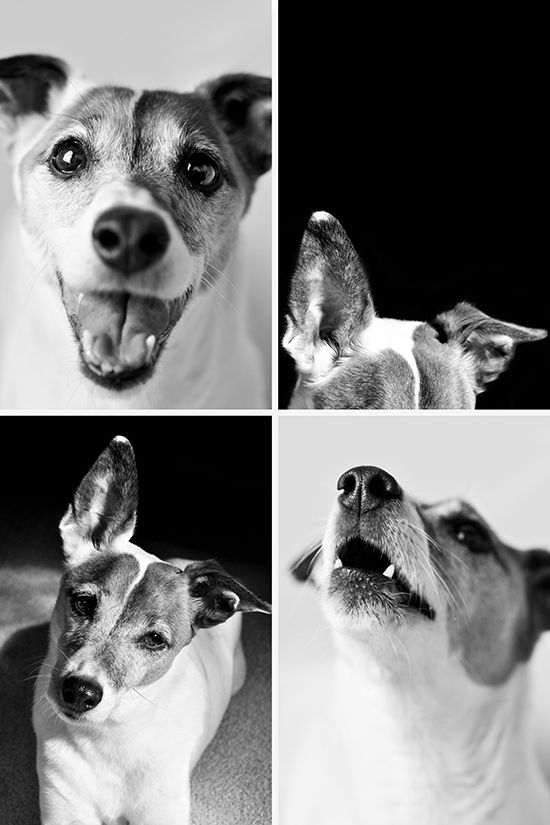 This blog post has been the most difficult one I've ever had to make.
We just had to say goodbye to Nessie, our dear family member of 13 years.
I battled with the idea of even writing such a personal entry, but was
compelled to do so in order to honor the memory of Nessie and share what she has taught our family.
I have never felt such pain in my life nor did I think it was possible for my heart to hurt this badly.
As my family and I have grieved, we have found ourselves depending on one another for comfort and also bonding over our shared love of this incredible dog. We have become even closer (if that is possible). I could not be more proud or grateful to be a part of such a special family.
Nessie... this post is dedicated to you, Sweetheart.
You could never meet a braver soul than our Nessie. Her little body endured so much...
She was attacked by a neighbor's dog twice, both times leaving her with deep wounds that had to be stitched and took time to recover. She was also bitten by a baby copperhead snake, which is poisonous and more dangerous than an adult. Such a small dog was not supposed to survive this sort of assault. The most difficult struggle of all was a rare form of degenerative arthritis she developed later in life. It escalated so rapidly and unfairly that she was deprived of proper mobility in her last few years. We took her to many vets and specialists, all of whom were perplexed by this condition and could only offer pain medicine as a solution. She could barely move on her legs, but still hobbled around with such fervor, intent, and enthusiasm. It was so difficult to see a vigorous Jack Russell Terrier that loved to run to be held back by her own physical body. However, her love of life could never be confined (nor could her rather ear-piercing barks of joy!). T
hrough each of these events, she demonstrated incredible courage, not once
wavering in her remarkable spirit.
I have told you of her strength and how she suffered, but now let me tell you how she LIVED.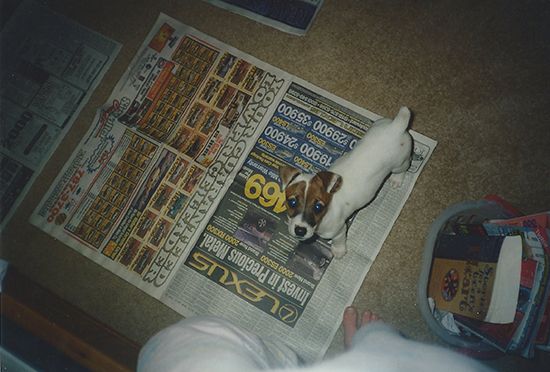 I
desperately
wanted a dog as a child. I daydreamed of scenarios where I would find a dog in need of a home and could somehow talk my parents into keeping it. I even bought a bowl and leash and hid it in our crawlspace under the house, plotting to care for a dog until my parents became aware of what I was up to. Finally, Mum too succumbed to this desire and realized it was the right time to bring a dog into our home.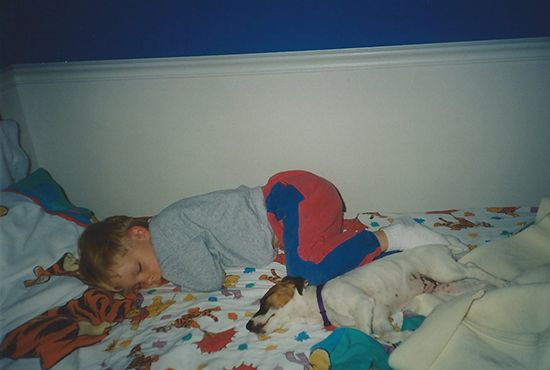 I remember that day just like it was yesterday. My mum and brother walked through the front door and an adorable little head popped out of Mum's coat.
I simply could not believe what I saw.
"What is that?! What have you done?!" yelled Dad. What I failed to mention is that neither my father nor I were informed of the fact that we were getting this new family member until that very moment. My dad marched upstairs immediately to lay down and pretend that he was mad about not being consulted over such a big decision. We then plopped that little puppy on his chest and watched. It wasn't even a second and Dad melted.
That was it. He absolutely adored that dog the rest of her life.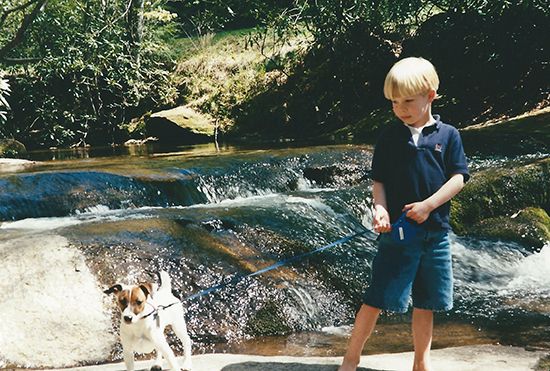 Nessie was brought home the day before the largest snowstorm I have ever experienced in North Carolina. It was an impressive 20.3 inches of snow, breaking records dating back to 1893. I remember placing her in the snow to teach her house training while she disappeared completely within the blanket of white. In the following years, that tiny dog would joyfully pull us down our neighborhood hill on a sled all by herself! She was muscular, athletic, and determined to be given a task. Pulling kids on a sled? No problem.
Nessie was a big dog in a little dog's body. Terriers are different, you know. There is nothing quite like them. They are tenacious, naughty, highly intelligent, and driven canines. Their enthusiasm cannot be contained! Not everyone can handle such dogs and some prefer a breed perhaps more quiet or less energetic to keep them company. However, a terrier was
perfect
for us. Nessie kept us on our toes and demanded attention, which we happily gave her. She made us laugh countless times with her ridiculous attitude and the animated personality that comes with being a Jack Russell Terrier.
When my husband and I sought out our own little dog, I was determined to get a terrier. Nothing else would do. I wanted to take home every single dog we looked at, but kept telling myself, "No, it must be a terrier and I will know when I see the perfect one." Yui's little terrier face is what did it. I can proudly say that she is with us
because
of Nessie and the incredible impact she had on my childhood.
Nessie
welcomed both my husband and Yui so easily as family members (above is Corey as a young 18 year old). It is hard to believe that Corey knew Nessie for over half her life. I feel so blessed that he saw her at her best and most energetic! Yui and Nessie truly adored each other and took delight in rolling around, snuggling, and hanging out with one another. They were best buds.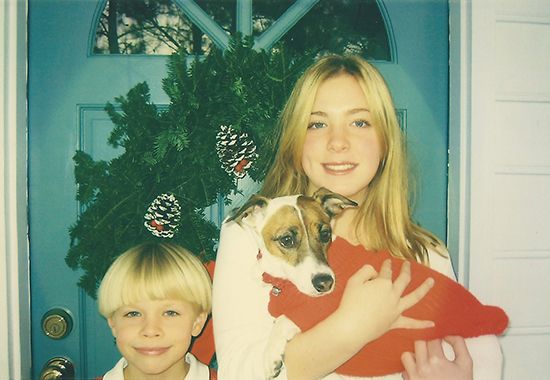 Nessie came at just the right time in my life and forever changed who I am. She
has been a dear friend who has so faithfully stood by my side through it all... t
he awkward middle school years, the only slightly less awkward high school years, my exciting college life, meeting and marrying my husband, and then adopting my own little dog for my new little family. It is hard to believe that she has been around for so many important events and stages in my life. She has essentially watched both my brother and I grow up. I cannot wait to tell my children about her some day...
Sometimes it's the little things that have the biggest impact in your life. I refer to both Nessie's small size and all the simple, little moments of joy she brought to our family. All the love we gave her, she gave back tenfold. She has taught us many lessons, but the power of love, appreciation of family, and to live in the moment are among the most valuable.
The days are long, but the years are short.
This post has been very difficult to write, yet cathartic and healing at the same time. We are constantly moved and comforted by these faithful companions called dogs. They are credited as man's best friend for a reason. Just the act of coming home to a dog is enough incentive to get one - they give you the same exuberant greeting, whether you were gone for five minutes or five hours! They love unconditionally and could not care less what you look like or what you do for a living. They just desire your love and attention. If you can give them that, they will happily dedicate their lives to you.
You were not a dog to us, but a member of this family.
I have such faith that we will be reunited again some day, little one.