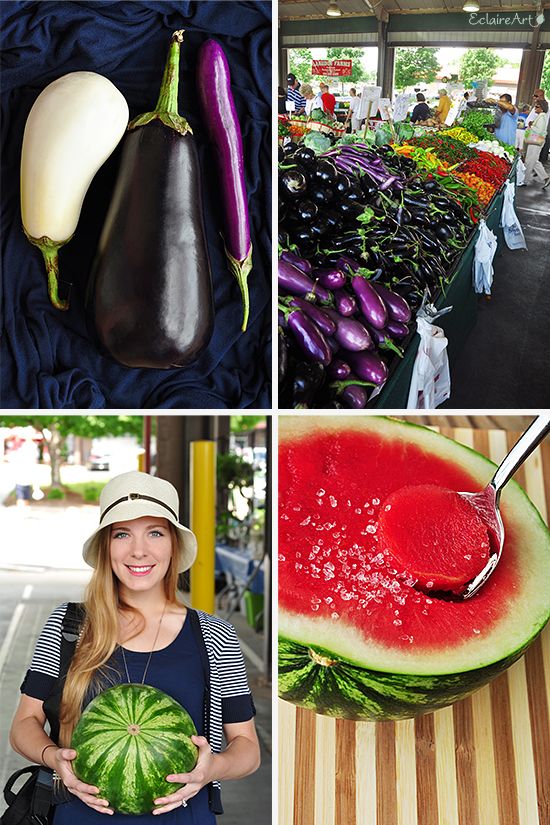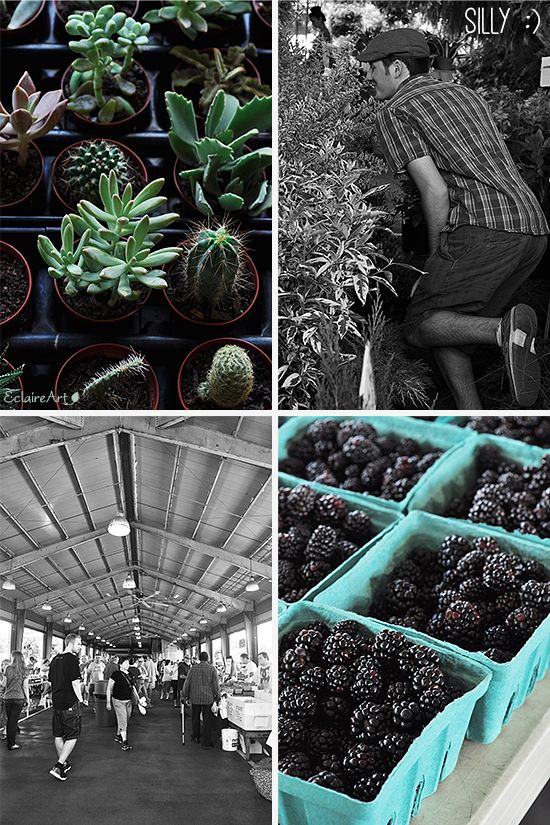 Raleigh has one of the best farmers' markets around! It is such a treat to take in all of the sights and smells. My mouth starts to water the second I get there as I think about what food I want to bring home to cook for dinner that night. I just can't get enough of the gorgeous produce and plants! I rarely take my camera with me while we are out and about, but perhaps I will start doing it more often. I don't think my husband believed me when I said I was going to put up the ridiculous photos he posed for. ;) I love that goofball.
Mum just saw the photo of Corey on the bottom and asked, "Is Corey throwing Dragon Ball Z there?" hahaha she is cute. :)
By the way, you should try sea salt on watermelon if you haven't yet!