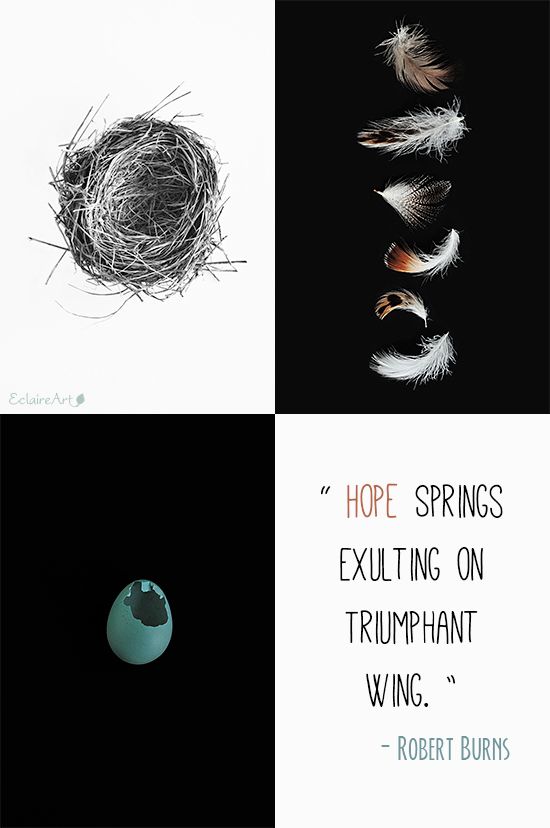 An appropriate quote from an awesome Scotsman. :)
Feeling an overwhelming amount relief and gratitude. Worry is such a silly and exhausting exercise of the mind. However, m
y faith never wavered as I knew He had a plan.
Time to embrace new beginnings!
Update: My intention was not to be enigmatic, but to share my relief in good news. After receiving some phone calls asking about my "new beginning"..... I am laughing so hard! It did not even occur to me for a second that this really makes it seem like I am pregnant!
It is painfully obvious to me now: n
ew beginnings, an egg, a nest...
I am sorry to inform you (and even more sorry to inform Mum) that I am not expecting. We just have our furbaby to love on right now. ;)